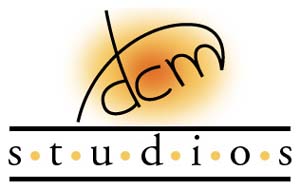 Gallery of Strength Feats
(No, not mine ... my characters' strength feats!)
In answer to a number of requests I've received lately, I am embarking on the creation of a new series of drawings that depict the characters I've created demonstrating their muscular strength (from the merely fantastic to the outrageously colossal) in various feats and stunts.
These pictures will be grouped according to the character featured; e.g., Satin Steele, Tetsuko, Muscle Girl, etc. and in order of their strength, from Satin (who possesses "only" a strength that is remarkable but not quite superhuman) to Tetsuko (on par with the Hulk). Most of the pictures, especially the ones to come, will be accompanied by a longish caption describing the events leading up to the feat.
Clicking on the thumbnail will open the larger image in its own window.
Enjoy!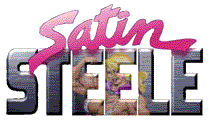 | | |
| --- | --- |
| | During a recent photo session for "Female Physique" magazine, editor and photographer Stan Warnerston thought it would make a cool pic to show Satin lifting and holding a man off the ground. As Satin's boyfriend Matt Davison was hanging around the shoot in a rare day off from his drawing board, he was "volunteered" (gladly, of course) into being the liftee... whereupon Satin surprised everyone present (including Matt) by hoisting his 174 lbs. aloft with one arm! The entire lift was captured on video, which FPM Videos hopes to make available soon. |
| | Another lift, but this time of a very unwilling subject... it seems Satin and Tetsuko (see below) share a strong reluctance to let robbers, muggers and other a--holes get away with their predations. Satin isn't capable of wreaking the same degree of damage as Tetsuko, but her methods are equally effective at putting the fear of God - or at least a "goddess" - into such creeps. |
| | This was a commissioned piece I did back in 2002, and only recently came across in my archives. I don't remember whether I've ever posted this to any message board or forum, so I'm giving it a permanent spot in the "Feats of Strength" gallery. (Three guesses as to who that is that Satin "picked up"...) |
| | Satin does seem to run into more than her share of troublemakers. What is it this time... carjacker? burglar? convenience store robber? No matter... Satin can usually outrun any fleeing felon, and if they don't accede to her "request" to accompany her to the nearest precinct office, well, her "persuasions" can be quite... painful. |
---

Circus strongwoman "Muscle Girl" demonstrates a classic strength stunt, "Handcuff Breaking". The ease with which the links that hold the manacles together is broken indicates that this feat hardly taxes MG's incredible muscles.
Compared with "Handcuff Breaking", the "Kettle Bell Lift" looks like it's straining Muscle Girl's strength more... but that is 500 lb. she's curling with one arm!
The only picture with its own caption... which reads:

"Made for (and named in honor of) legendary strongman LOUIS CYR, the Cyr dumbbell had an extremely thick handle. Many strength athletes who could otherwise lift the 150-lb. bell overhead with one hand could not muster the incredible grip strength necessary to keep hold of the weight."

Obviously, this is no problem for Muscle Girl...

Another classic strength stunt, "Bending a Crowbar"; a closer look at the image that forms the background for this page.

| | |
| --- | --- |
| | The man in the ski mask has just made a horrible mistake: He tried to rob a bank. The bank where Tetsuko keeps her accounts. At the very same time she's there... trying to straighten out an overcharge to her checking account. So she's already p----d off. So when this miscreant tries to make off with his ill-gotten gains, she manages to catch up with him before he can leave; she not only picks up his car, but is in the process of folding it in half... with him still inside! |
| | Here's a multi-panel comics sequence, inspired by this post at the "Amaz0ns" forum; a member whose screen name is "Muscle_Girls_Are_Hot!" wanted to see "someone whose flexed abs are so MIGHTY that she is bending coins in half just by flexing!" Well, sometimes it doesn't take much to set me off... and here's the result. |
---
Return Links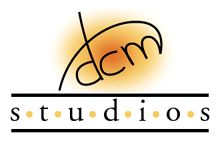 ---
©2000 David C. Matthews