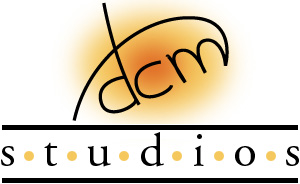 Welcome to the Picture Galleries!
Here you'll find a collection of pictures of my favorite artistic subject - muscle-women. From warrior-women to superheroines, in pencil sketch and fully-rendered in color and every stage in between... I hope you'll enjoy what you see.
The collection is divided into galleries according to subject, mostly by the characters I've created for the various comics project I have embarked on, plan to embark on (someday), or don't anticipate ever getting around to (but am still fond of), as follows:
One of my earliest creations, and the one I thought would become the most closely associated with me and vice-versa. (I hadn't anticipated the popularity of Tetsuko!) In her earliest incarnation, Janet "Satin" Steele was a professional bodybuilder whose life was constantly interrupted by the need to be a (non-super-powered) superheroine, fighting monsters, thugs and the like. Recently, I took the character "back to her roots", so to speak, by dropping the fantasy/superheroine elements and starting to chronicle her rise through the ranks of women's bodybuilding, with as much focus on her personal life as on her competitive life.
This gallery contains 32 pictures.
| | |
| --- | --- |
| | Tetsuko is my "manga-anime style" muscle-girl, and is also one of my three (so far) "unofficial versions" of the classic comics heroine Supergirl. (Starburst and Dyna the Damsel Dynamo would be the other two.) As of April 18, 2006, I've consolidated what were four different galleries into one mega-gallery that contains 64 pictures and 3 animations, some of which contain nudity and would therefore be NSFW. (You'll know which ones those are when you get there.) |
Miscellaneous Drawings

| | |
| --- | --- |
| | Here is a gallery of miscellaneous drawings... not related to any particular character or category, done just for the fun of drawing. There are a couple of images here that could possibly be the inspiration for future projects, but for now they're simply here for their own sake. |
Marginalia

| | |
| --- | --- |
| | Probably not a "gallery" in the strict sense of "collection of pictures", but here seems the sensible place to put a link to the "Marginalia" section, an archive of early drawings and sketches of some of the characters and themes that run through my work. You'll find the very first pages of Tetsuko, some unpublished Satin Steele pages and sketches, and... well, check it out for yourself! |
Desktop Pictures/Wallpapers

| | |
| --- | --- |
| | A collection of desktop pictures to adorn your monitor with. Featuring Satin Steele, Tetsuko, and now Dyna the Damsel Dynamo! |
And, in the interest of making this page the central link to all the pictures on this site, here are the homepages of the "unpublished" characters and concepts which nevertheless hold cherished places in my archives (and my heart). Each page (except for the Dyna page) contains a "mini-gallery" of three or more pictures. (The Dyna page displays working sketches and a link to a couple of sample comics pages.)
---
And, of course, I would be remiss if I didn't give those of you who are 18 years or older, and are NOT offended by "adult" material a chance to peruse the "Nude and Erotic Figure Studies" galleries.
---
© 2005 David C. Matthews