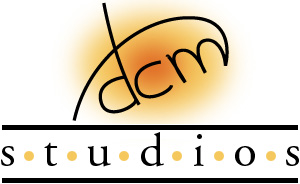 The Inevitable Obligatory
Links Page!
First up: the official banner for DCM Studios Online. If you'd like to link your site to mine, please download this banner. And then, drop me an e-mail!

If you're pressed for space on your page, you can use this handy badge, created by Mikazuki:

Oh, and you should visit Mikazuki's art blog as well:

**********
Now, the outbound links. Broken down into categories, based on the subjects and interests touched on at my site:
---
Web Comics
First off, here's today's installment of one of my favorite Internet comics, Rockwood:

Click on the strip to find out more about Rockwood and its creator, Brian Lundmark!
Another favorite: The Polymer City Chronicles, by Chris Morrison.

And I can't let Wapsi Square go without a mention!

I just discovered another good one... a tale of two sisters...Thunderstruck by Grayson Towler.

---
Women's Bodybuilding
Melissa Dettwiller AKA "BuffDoll" is a hot - in more ways than one ;-) - new star in bodybuilding. (I'm particularly fond of her signature "pec dance"... okay, so I'm a dirty old man!)

Melissa's also a website designer and Inetrnet entrepreneur; here are some of her other sites:
Physique Boutique - 10% OFF Discount Code: STAYFIT

Showcasing & Promoting The Strong Female Physique!

And another newcomer, former beauty pageant contestant turned bodybuilder/strongwoman Heather Pedigo has just launched her site! Heather is tall (5' 11"), blonde and built!!

Possibly the largest collection of women bodybuilders (at least, the largest I've ever seen) at a free site...

The same site, but with fewer "bells and whistles" for faster loading...

Both sites feature hundreds of links to individual women's sites, bodybuilding supplies, video producers and retailers... a very valuable resource!
Two very reasonably-priced pay sites, both of which contain a wealth of vidoes and pics of women bodybuilders:


Veteran bodybuilder Anita Ramsey maintains a page of BB news and opinion at bodybuilding.com.

Melissa Coates, former bodybuilder turning wrestler/fitness model, has two websites: here's the free site

...and a pay site

Another one I'm fond of... remember "Zap" from American Gladiators?


The New York Muscle Club produces non-competitive women's bodybuiding shows.

---
Sensuflex - This site is definitely adults only!


Four more!




**********************
DePriest Entertainment's Erotic Female Bodybuilders - the website by fans of erotic female bodybuilders for fans of erotic female bodybuilders.
(Adults only)
**********************
And if you're a fan of female vascularity, visit The VCC! (That stands for "Vascular Video Captures".)
---
Other Artists on the Web
Check out what this fellow can do with a pencil!

**********************
"Catfighters, Heroes, and Bimbos!"

**********************
For fans of super-powered females...
Artwork, stories and links to even more related sites.
**********************
"Nuts about super women since 1998"....
A large collection of stories, photo-manips and comics celebrating super-strong women.
**********************
Leee presents a CGI superheroine... ALTAWOMAN! (Another adults only site)

**********************
Supergirl- and Wonder Woman-style stories and pictures: Kerry Smith's Ubergirls
**********************
MESSAGE BOARDS
Here are the message boards I usually hang out on...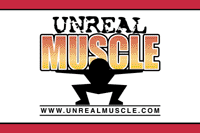 More links as I get around to adding them.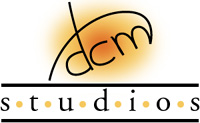 Back to DCM Studios home page