When evil threatens...
Deena pushes the button on her belt...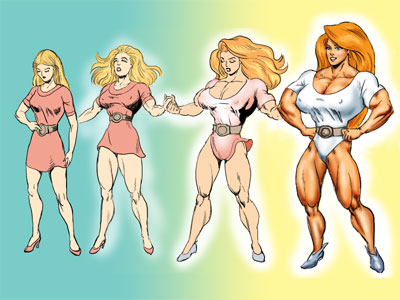 and becomes...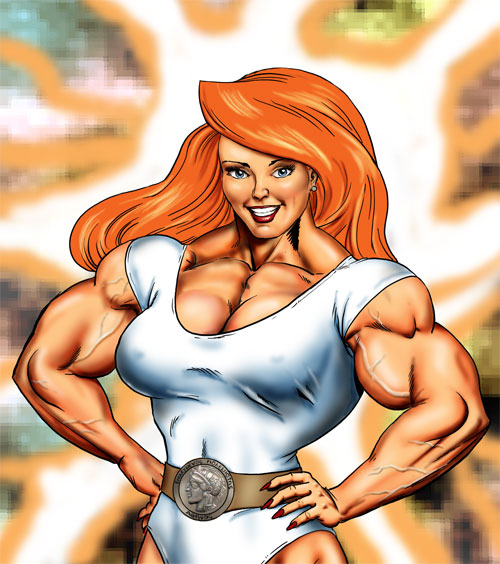 ---
Important Notice
As of November 15, 2005, I've decided to put the series' first story, "Menace in Metal!" on hiatus. I've decided the story needs major overhauling, especially as it was intended as an introduction to the series, its characters, settings, etc.
Rest assured, Dyna will be back! Check my update blog for news of her return.
---
Check out the "behind-the-scenes" story of the Creation of "Dyna, the Damsel Dynamo!"